Get 15% Off with Code "MODEL" 
And get FREE shipping on US orders over $60!
"So, what do Barùkas nuts taste like? To put it simply, they are delicious."
"Most importantly, they taste good, like an almond crossed with a peanut."
"One of the most nutritious (and tasty) foods on earth."
"Barukas have benefits that you simply can't find in any other nut. It's a complete protein, 3x more antioxidants than typical nuts, and packed with beneficial micronutrients. And to top it all off, they taste amazing!"
Shawn Stevenson
Bestselling author and
host of The Model Health Show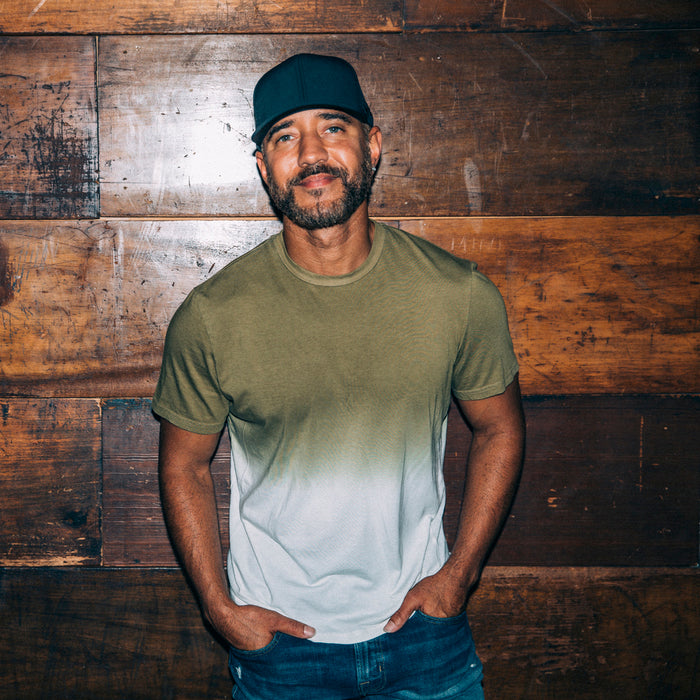 Best On Calories
At least 25% fewer fat calories than other nuts.
Top micronutrients
Loaded with magnesium and other health-boosting minerals.
Best on Protein
6g with all essential aminos.
Antioxidant Power
Over 3x higher than the most popular nuts.
Discover the entire Barùkas
products collection:
Not long ago I was traveling through a remote area of South America when I came across this nut known to the indigenous tribes for millennia, but virtually unheard of anywhere else.
As a global superfood hunter for over 15 years, I'm convinced that Barùkas® nuts are the healthiest nuts on the planet; literally a mini-cocktail of hard to find micronutrients and vegan protein.
Darin Olien
Barùkas nuts aren't just good for you...

they're good for the WORLD!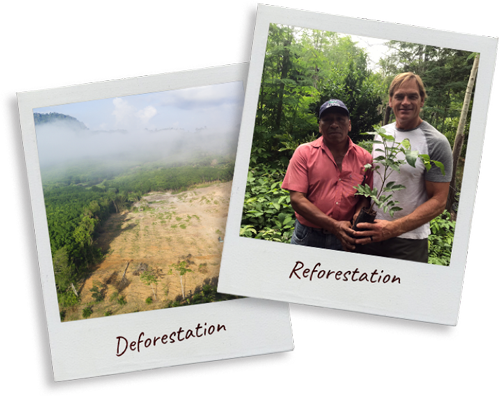 They represent an amazing opportunity to reforest our planet, and sustain indigenous communities on their land.
The trees that give these nuts are called Baruzeiro. They are found in the Cerrado, which covers an area 3 times the size of Texas. It's the most biodiverse savanna on the planet. Unfortunately, it is under severe threat, with millions of Baruziero trees being burned down to make way for soy production and unsustainable agriculture.
The growth of Barùkas nuts can not only help put an end to the deforestation but also reverse it. And it allows indigenous people to make a living off the land.
See how Barùkas
compare to other nuts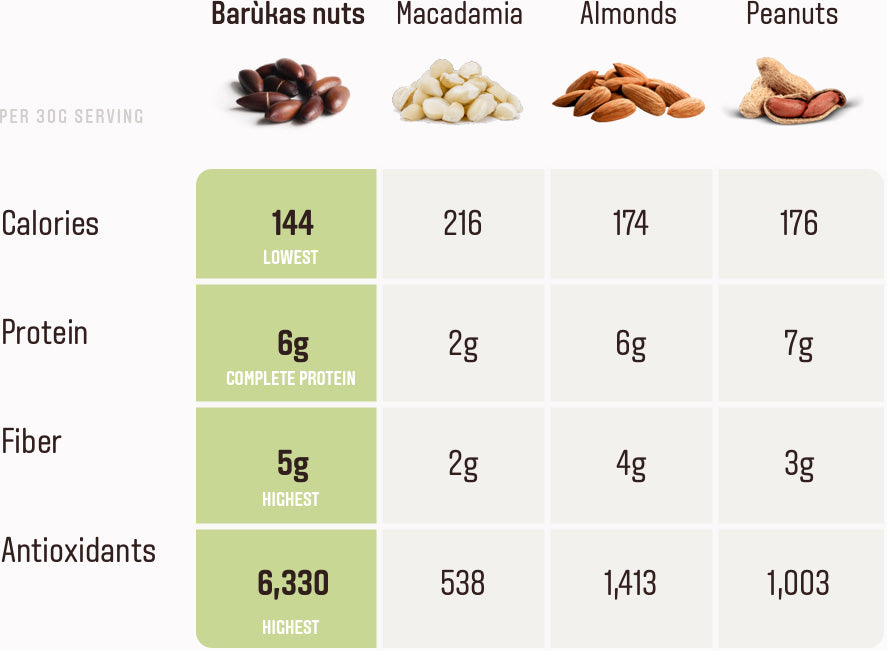 Here's what a few people who recently tried them have to say:
"I really love Barùkas. I have them at home and on tour with me always. They are a great source of protein for me when I'm eating really clean and training hard to go in the road all summer."
"Barùkas have become my go-to-resource for just about every food intake issue that I might be dealing with on a daily basis. This is a game-changing product."
"Not just the most delicious and most beautiful nut I've ever had, but quite possibly the healthiest natural food 'discovery' of the year."
Have questions about Barùkas Nuts? Check out our FAQ.